I just finished the SWTC tank top.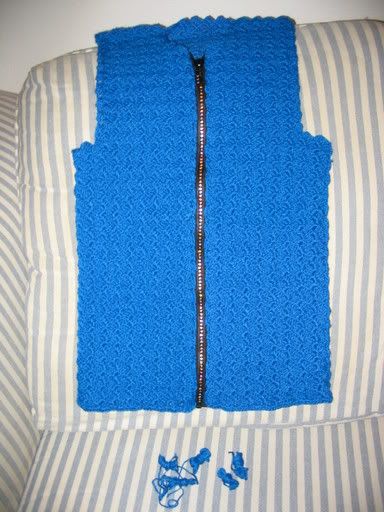 The little pile of yarn at the bottom? The leftovers. The pattern used almost exactly 3 balls of Bamboo in Electric Blue.

And check out the snazzy zipper.




Rhinestones, baby. Just to make it extra special.

I'm planning on turning it in tomorrow and hopefully getting another project to work on. And more yarn! I'm going to try to find something to match the green Bamboo I got last time.

The next thing on my plate is another project to submit to the SnB crochet book. The deadline is rapidly approaching so I better get it in gear.


I'm not sure if I will be early to the meeting tomorrow, but if I am, I'll be in Wildflower. Maybe I'll see some of you there.