3 days. 2,292 medical librarians. 68 students. The Medical Library Association's Annual Meeting.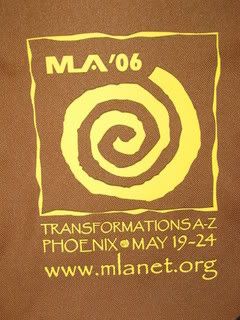 It took place here.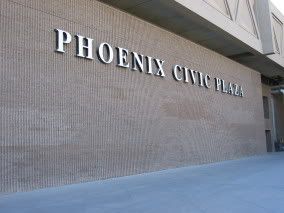 And oddly enough, I work here, right across the street, 4 floors up.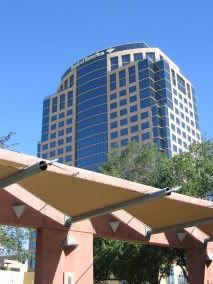 I got to see some classmates. Ivonne and John were the only ones who stood still long enough to be photographed. This was after a presentation by our professor about accessing LGBT online health resources at hospital libraries and the problem some librarians are having with firewalls and net nannies.




I got to see my advisor, Ellen. Immediately before and after this picture was taken she was surrounded by friends, colleagues and admirers because she knows everyone who is anyone in the MLA (and is one of the big anyones herself).




I got lots and lots of swag.




And when I was hanging out with Ivonne, I was handing out with the student rock star of the convention. She won a scholarship, had a seminar presentation about podcasting that was standing room only and presented a poster. She was everywhere, including all the fancy dinners. You go girl!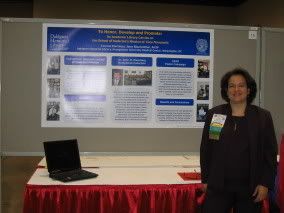 I'm glad I went and I'm glad it was in Phoenix and I got to ride the bus there instead of a $400 plane flight. I learned a lot, not a small part being that I need to get busy finding a mentor.

Next year is in Philadelphia (it's like the MLA knows what cities I'm connected too...spooky). Hopefully I'll be able to go and network my little librarian heart out.

And you'd be surprised at the number of knitting medical librarians I saw. We may need to start a knitting SIG.