Remember Memorial Day? Yeah, the memories are getting fuzzy for me too. Luckily I documented the festivities.

Lucy got in a good swim or three in Melanie's pool.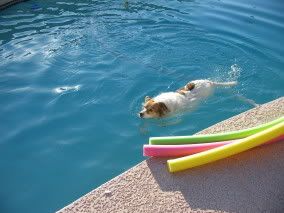 And got in a good wetting of everything around her, post-swim.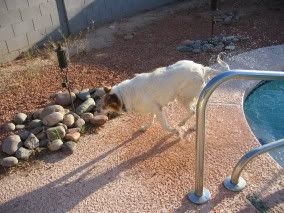 Murphy decided to forego the dip and just lounge on the deck. After a point, Lucy decided to join him. Forrest is a dog-magnet, baby.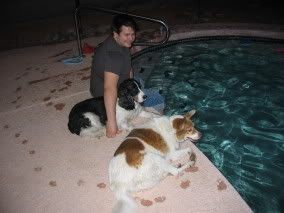 What to do after a brisk swim? Usurp the pool furniture of course.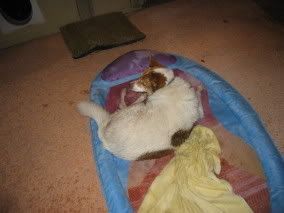 Later in the week, to her excitement and relief, Lucy got her summer 'do.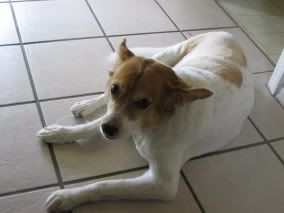 I'm sure Mel's pool filter wishes the week played out in reverse.

Other things that smell somewhat like wet dog? Felted bags.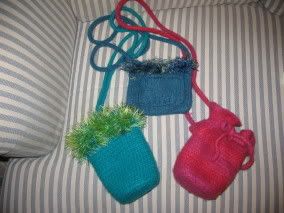 I dropped these three off at a local store in hopes of selling them. We'll see how that goes.

In other yarn-related news. A turquoise and green Kool-aid dyed shawl is progressing nicely. The Hospital socks are resisting getting heels but will be subdued eventually. I made more lanyards and headbands to prepare for the upcoming Pitt trip (ack! Less then 2 weeks! How did that happen).

Many other projects are floating around in my head but haven't made their way to the surface yet. It'll be a surprise for all of us to see what pops up first.