Alternate title: Thank Goddess it's a South West Trading Company test knit finished object afghan.

The afghan. With shrubbery.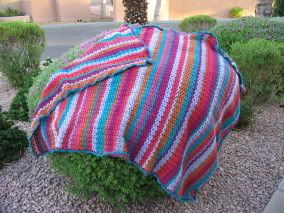 The random stripes. With stripe-y-ness.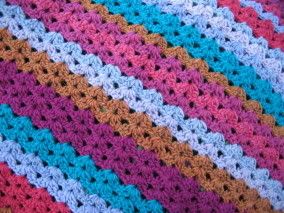 The edging. With zig-zags. And shrubbery.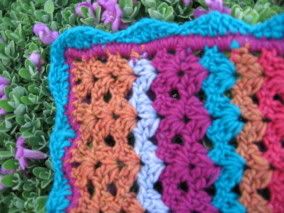 Yarn: 7 different colors of SWTC Karaoke (soy silk and wool).
F hook.
Final measurements: 44 x 61 inches.
Turned over to SWTC: tomorrow.