Apparently, Curly has been missing his Valentine Lucy. So these are for him: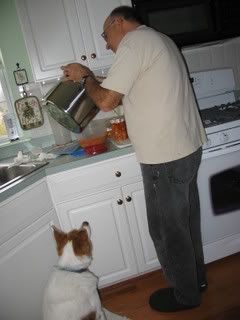 "Grandpa loves making the soup. And I love begging for the soup. It's a perfect combination."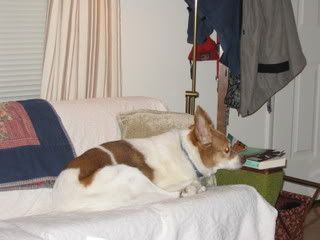 "If I stare at the door long enough, I'm sure Grandma or Grandpa will walk through it." (and it only took 2 weeks of staring...)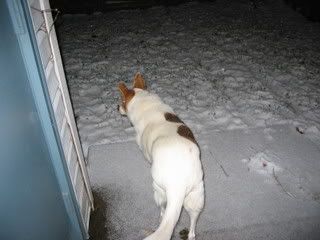 "I have vague recollections of this white stuff. It's like rain, which I hate, but it's not as wet, which I like. The boss threw some of it at me, which I didn't like, but I can make paw prints, which is cool. My reactions are mixed, therefore I shall reserve judgement until more data can be collected."