With lots of pictures.

Place: South West Trading Company - Office and Warehouse
Event: The Arizona Stitch and Bitch Winter Extravaganza and 1 Year anniversary Party
Who Attended: Everyone, except the few that had to work

Kim and Michelle handled the Door Prizes



Jen, Shannon and Becky enjoyed the festivities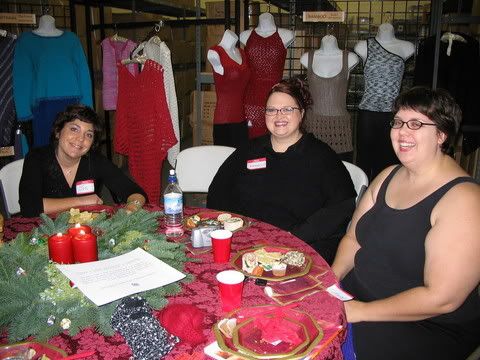 Marie, Becky and Nancy examined the Swatch Blanket instructions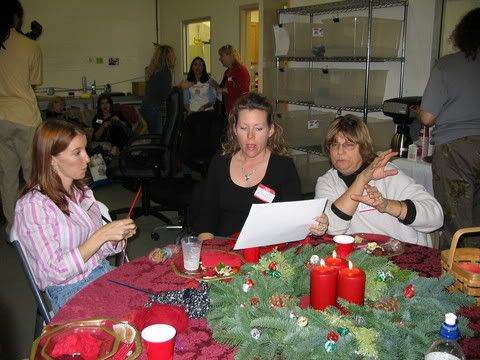 Kirsten shopped for bargains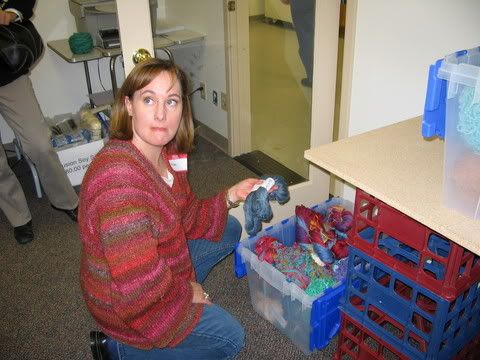 Illana knit while Michelle supervised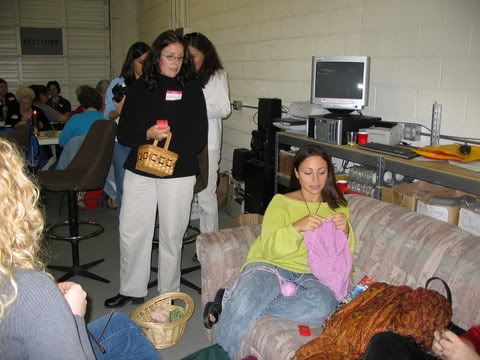 Amy, Alison and Peggy chatted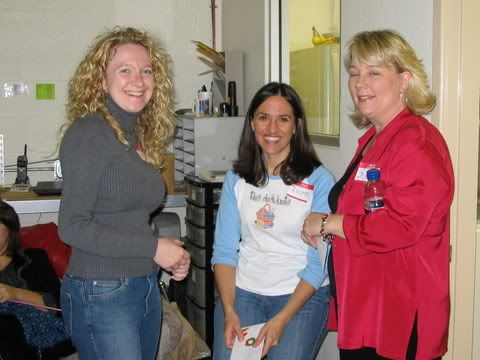 Jen, Brooke, Jack and Sandee (aka Brooke's Mom) gathered to ooh and aah at the baby (but no touching please)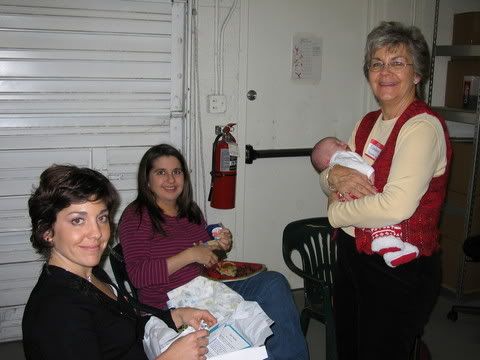 Melanie tried to act positive about working with yarn that looked like clown vomit (her niece picked it out, she's 3)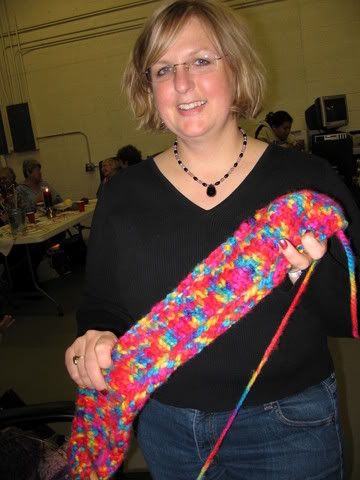 Becky showed off her (finally) completed Skully Sweater.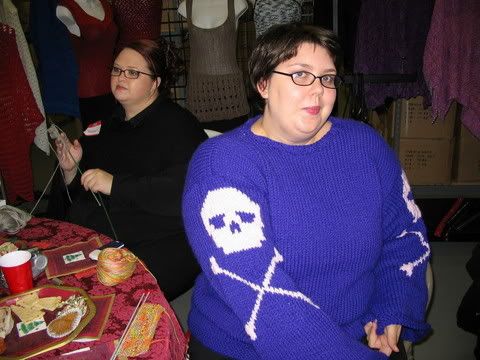 I pulled a crochet pattern book from the grab bag (actually Kirsten pulled that and I pulled some knit patterns and we traded. Thanks Kirsten!) And I won a doorprize - Hot Knits. Apparently, it's a rule that you must not wear anything under these designs, little things like support garments. And I got some cute stitch markers from Alison. All the signs are telling me to give knitting one more try.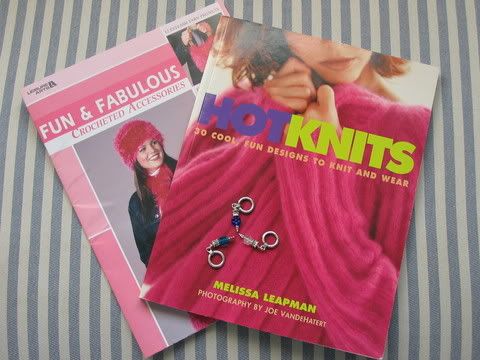 And I bought many, many items. The black and red bag will be given to my sis for Christmas. The green bag is all mine, bwah hahahaha. And the yarn is on hold for post-Christmas projects. There is some undyed soy silk in the pile...Kool-Aid here I come.



Tomorrow - finished scarf pix. The first went out today, many more to follow. And a small rant on bad gift giving.