Finished the SWTC scarf.
Pattern - Sybaris
Yarns - Optima in Black, Diva in Alluring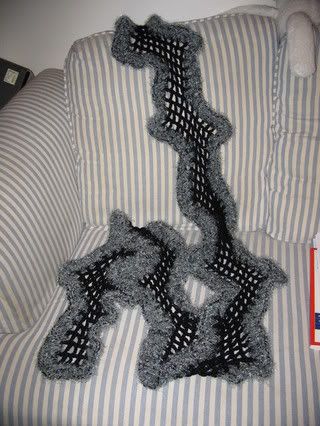 I'm going to drop it off today.

Finished a book.
9. Wicked - Gregory Maguire. I though I had read this before, but nothing sounded at all familiar, so I guess I hadn't. Maybe it was Confession of an Ugly Stepsister.

Went to Fiber Factory with Mel last night and only bought one skein. Yay me! Butterfly Cotton to make a SnB potential project. I'll probably start that today.

I think that's it, for now.