First, Mom's Christmas/Birthday socks are done.




They will go into the mail very soon. Probably with one wrapped in birthday paper and the other in Christmas paper.

Yarn - Forever Jacquard, Filatura Cervinia
Pattern - From Crochet Me, In Your Shoes Ankle Socks. And no, I am not the Pam who designed the pattern.

Lucy likes the octopus my parents sent her. In fact it was kind of hard to get a picture.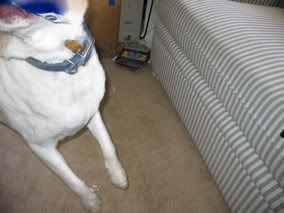 She did calm down eventually.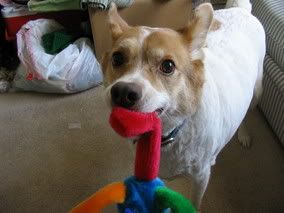 The bags in the background? Yarn. Oy.

Now I'm off to the Baby Shower from Hell, to bestow the lion bathwrap. If I survive, I'll post more later.