Inspired by Melanie's groovy, hand-painted apron, I have decided to share with you my sole success from Home Ec.

Introducing Bricky



Yes, it's a stuffed whale. Made from brick patterned fabric. The eye is some kind of self-adhesive felt thing and the mouth is hand drawn in blue marker. And Bricky has been his name for over 20 years.

Bricky's had a rough life. He was living in the backpack that got left behind at Girl Scout camp for a few days. Inky (the family dog) used to carry him around the house and leave him in random locations. And he's been stuffed in a box for god-knows-how-long with other childhood detrius. But through all that he has persevered and has recently fought his way to the top of the pile to triumphantly claim his righful place as the only whale in the Hip Hip Crochet stuffed animal collection. He now rules over a lot of ducks, a warthog and the Happy Graduation Vermont Teddy Bear.

I don't know why I have so many stuffed ducks. I'm not even sure I care for ducks at all.

Crochet news - A new out-in-public project was started last night at the Mama Java's SnB.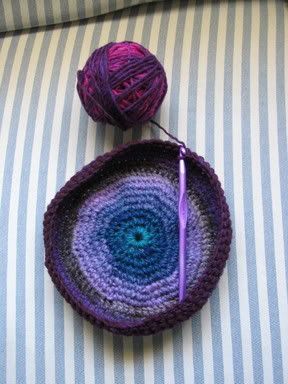 This will eventually become a small felted bag. I'm using the one skein of Noro that I bought at Christmas; it took this long for the perfect project to come to me. Inside the ball are some bright pinks and green, hopefully it will end up functional and cute. One can dream, can't one?

ETA: The more I think about it, Bricky wasn't a Home Ec project. He was a Mom-inspired, learn-to-sew-and-stop-bugging-me project. Sometime during elementary school. The Home Ec project was a very sad, red bunny hand puppet with very limp ears. It's floating around somewhere, but at the moment I don't know where.

In woodshop I made little stool. I am using it right now, under my computer desk to prop my short legs up. I wasn't a total loss at the non-academic classes.