If I put this off any more, I'll never get them up. I was hoping for some organization but there's no time. I've got books to read and a final to study for dammit!

The family home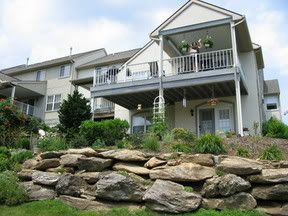 The family watchdog, painted to look like Lucy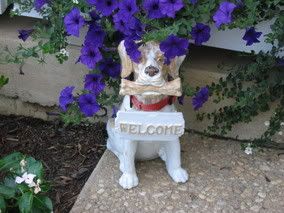 The family watch-duck. 8 ducklings hatched the next week and my father stopped traffic so they could cross the road and get to the pond on the golf course.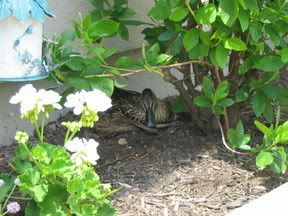 The family watch-frog. Just because he's cute.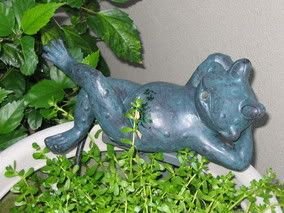 The latest parental hobby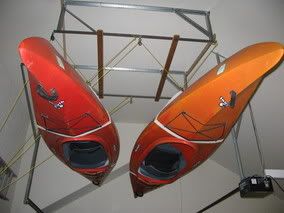 The graveyard at the end of the street. Literally 20 feet from someone's back porch.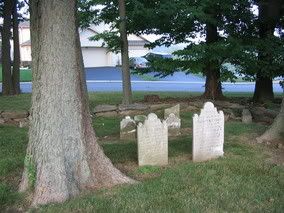 The first tomatoes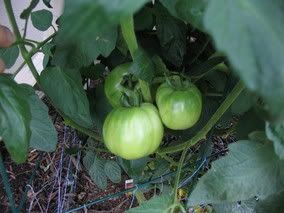 Dad trying to keep the groundhog away from the first tomatoes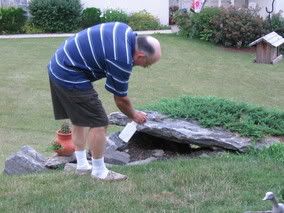 Pretty flowers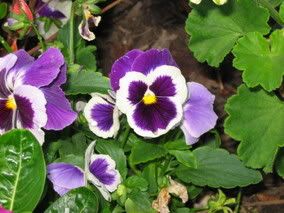 The stack of books that tried to kill me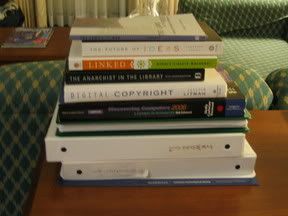 Look, I'm back at college (again)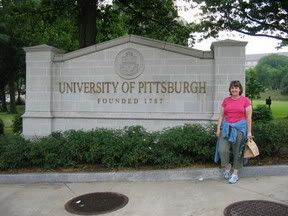 The building that holds my future in its 1970-design-style grasp.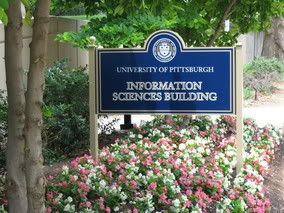 A spinning wheel sculpture from one of the Nationality Rooms in the Cathedral of Learning (total blank on which room)(but it is depicting a mother teaching her child the native language after the government had banned it). To see more pictures of the Nationality Rooms, go here. Trust me, it's worth it.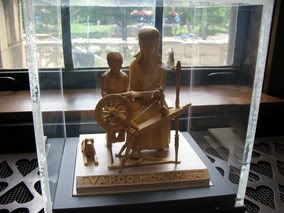 The gang with home plate of Forbes Field, in it's original location, which is now in the lobby of the Law Building.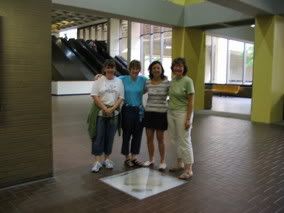 The gang out at the Waterfront on our last night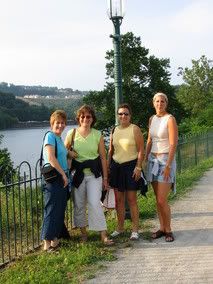 The Cathedral of Learning. AKA The Heights of Ignorance according to rival schools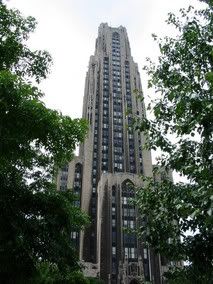 The view from my hotel room balcony. Airport Plaza indeed. (That's a full-size jetliner by the way, not a cessna)