Under-exposed shot of Mom's dishcloths (Sugar and Cream). Ran out of yarn, so the second one may decide to live life as a coaster.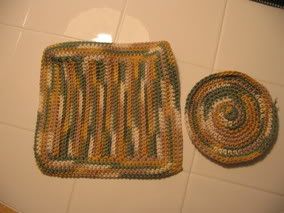 Over-exposed SWTC sweater. There's a second piece that looks exactly like this one. The end is in sight. (Oasis, Perfect Pink)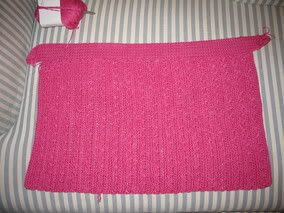 Baby hat for my hairdresser (who is having a baby, not who is a baby)(Though that could explain the state my hair is often in...)(Cotton-Ease, Candy Blue).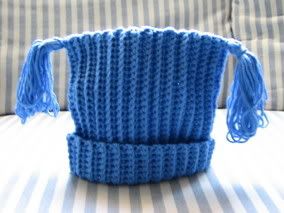 The first bowl of porridge was too dark. The next bowl was too light. The last bowl of porridge was perfectly lit and Goldilocks ate it all up...

It's apparently getting late, for I am mixing my metaphors and manipulating fairy tales.