The Summer edition of For the Love of Yarn is up and it contains a pattern designed by yours truly. The Whatever Shrug - a pattern to personalize.

In addition, Stephanie has her cool Red Poppy Pillow and Cathy from SnBAZ has an adorable cabled baby vest. The Phoenix area is well represented.




Lucy has forgiven me for the indignity of the shrug photo shoot in the front yard. During the event she tried to discreetly wander off, hell-bent on escaping the shame of wearing a pseudo-sweater. However, it is very difficult to blend into the background when you're wearing bright lime green so she didn't get too far.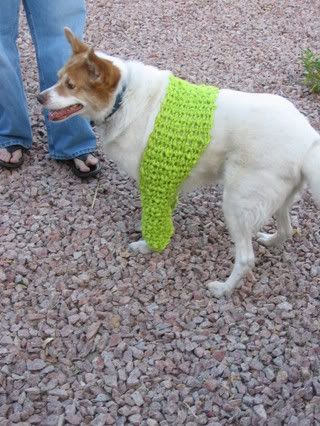 Maybe if we go somewhere cold this winter, we'll actually wear them together. It would be worth the questioning stares just to embarrass Lu again. She's usually un-embarrass-able, ask anyone whose seen her prancing about the day after her summer haircut / reupholstering.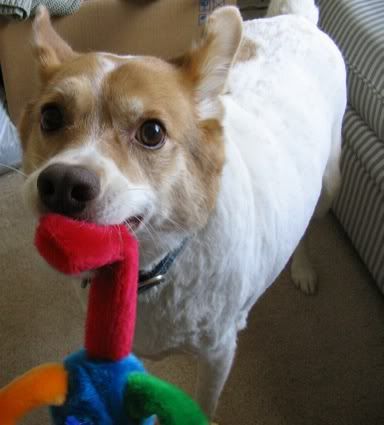 If anyone makes a Whatever Shrug, please let me know. I'd love to see other peoples' interpretations.