...and a few bits.

My shoulder is feeling remarkably better. Last night it was more painful then at any previous point and this morning it was almost normal. I'm not sure if it's the change in weather, if the Aleve finally kicked in or if someone finally took the pin out of the voodoo doll, I just know I put a coat on today without flinching.

I'm still going to keep the PT appointment. Just in case. Flinching sucks.

Tip: If you're driving a green Honda Accord, your "SO GOTH" licence plate is going to look a tad out of place.

I've been selected to be a Nielsen Family. Because - as a person without cable or Tivo, who has never seen an episode of Sex and the City - I am an exemplar of the American television-viewing public.

Remember Alice? Yesterday I had lunch at Mel's Diner. It's pretty much exactly as you would expect, except for fewer beehives and more cigar smoke. And no grits on the menu.

So, there's this new book out.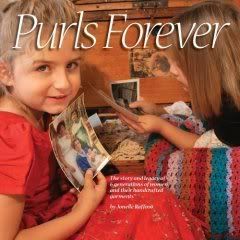 See anything familar? Does
this
help? Yeah, that's the blanket-who-shall-not-be-named in the lower right. The one that crippled
Heather
, caused drama on the
SnBAZ
boards and was the bane of my existance for a few months last year. I haven't seen the actual book yet (and there is no chance I'm buying it) but I'll bet you pesos to pancakes that neither Heather nor my name is anywhere in it.
I don't want to end on that negative note so let me tell you that
The Friends of the Phoenix Library
has a kick-ass store at
Burton Barr
and I got a copy of
The Princess Bride
for $4 today.
"No one would surrender to the Dread Pirate Westley."