It only took me 6 months or so, but I did it. The monkey, he is finite. Naked, but finite. And to bring back some fond memories of my genetic counseling days, he has been photographed in Smith's Recognizable Patterns of Human Malformation style, i.e. naked with a bar over his eyes. This way, if you run into him on the street, you won't recognize him.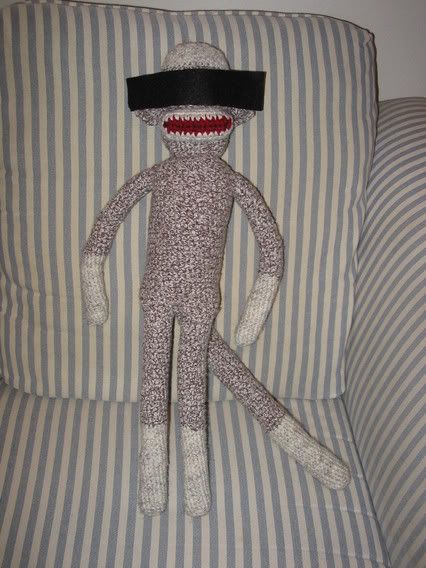 Next step, clothes so he can go out in public and not get arrested. The boots are done, much more to do but I can see the light.

Finally, finally done! Next time I have the grand idea to make someone a monkey, please remind me of this and I'll just send a candy-gram or something.