Another FO to report (and for everyone out there who doesn't know, FO=Finished Object)

The Lion Bathwrap

I used CottenEase in Pineapple and Orangeade.

Inside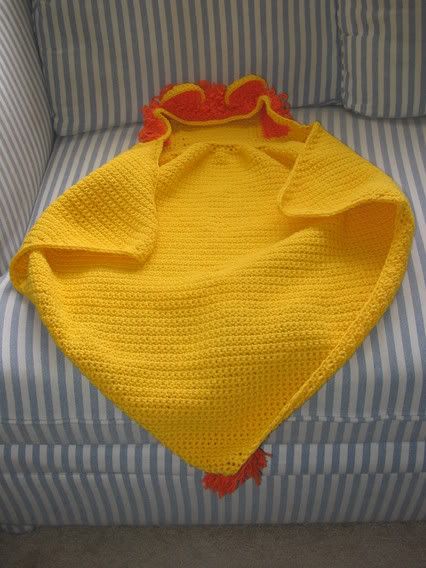 Outside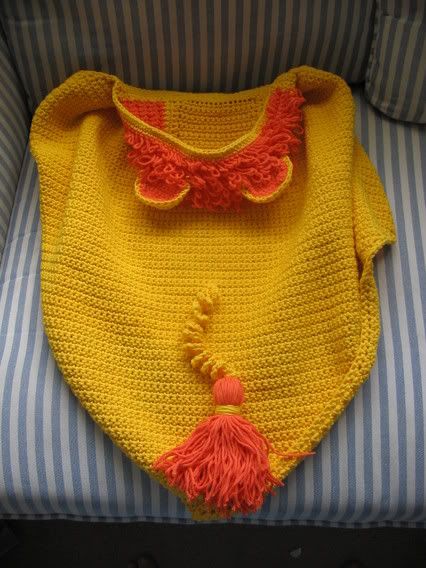 Close-up of the tail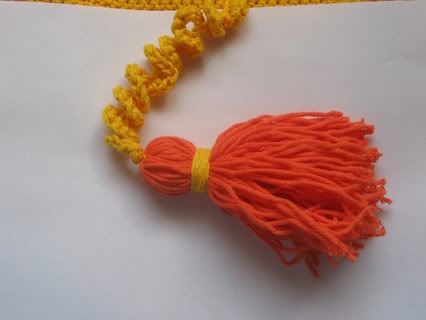 And finally, a picture so sickeningly sweet, you may go into ketoacidosis just looking at it.



Admit it - you just went "Awww".

So that's done, 12 days before the shower, I'm actually ahead of the game for once.

Another book.
23. The Basic Eight - Daniel Handler (aka Lemony Snicket). A Series of Unfortunate Events Grown-Up Style. And quite funny. And you have to pay attention. Two thumbs up.

And one more picture. I'll let y'all decide if it's sweet or disturbing.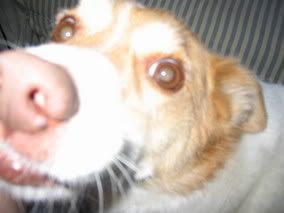 Auuggghh!!! Dog lips!