I received an email from Debbie Stoller saying my submission did not get chosen for the SnB crochet book.

So I'm going to share it will all of you instead. Because I like you guys better.

The Not-Quite-Good-Enough SnB Do-Rag/Headscarf Thingy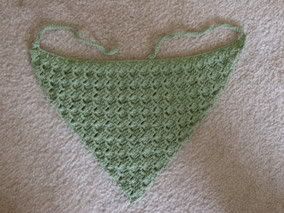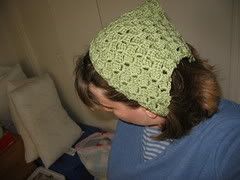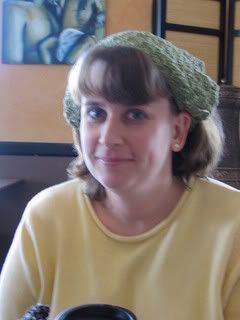 It's made from Butterfly cotton and is a modified shell stitch with single crochet ties.

And I think this may be the first time my visible face has been on the blog...