The Fun Flower Pillow from Crochetme.




Yarn: Kitchen Cotton dyed with Lime Kool-aid, English DK Cotton from Ebay.

The Cattywhumpus Hat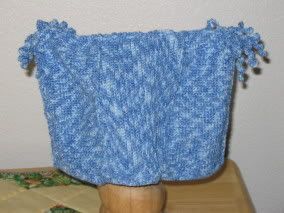 Yarn: Sockotta
Pattern: Not really.
Number of Times Made: 2

Lucy enjoyed the parents visiting.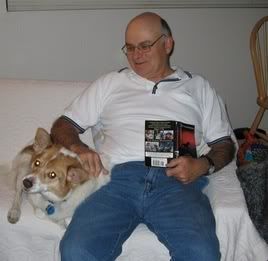 She's not normally a couch cuddler. Of course, Dad's not usually a dog cuddler either.

Lucy especially enjoyed the inflation of the blow-up bed.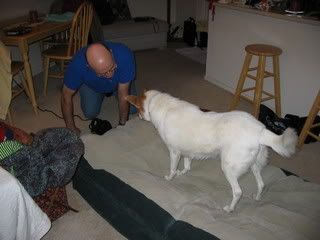 It was like magic. All the noise of the vacuum but without the scary chasing and an extra-added bonus of levitation.

Of course, she couldn't be bothered sleeping on it with me at night. Oh no, she had to be on the big bed with Grandma and Grandpa. They might want to feed her at 2 am, you never know.

Book Catch-Up
10. The Dollmaker's Daughters - Abigail Padgett. Spooky twinkie book. I liked that the female detective wasn't described only in terms of her looks or the smashingly fabulous clothes she wore.

11. Billy Straight - Jonathan Kellerman. I don't really like Kellerman, I'm not sure why I keep reading him. The plot ideas are good but the actual books, no so much.

12. Hey Nostradamus! - Douglas Coupland. Graciously lent by Kiki and Steve. Very dark comedy about a school shooting and the 20 years of after-effects. I love me some black humor.