The Saguaro National Park has more saguaro cacti then you can shake a stick at. It's a bit alien looking but beautiful. One day I'll make it there when the saguaro are in bloom, it'll be breath-taking.

The family amid a metric crapload of saguaro.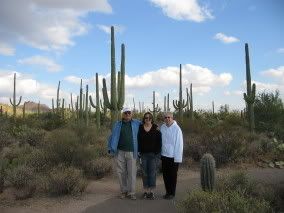 Hawk of unknown species-age posing on saguaro.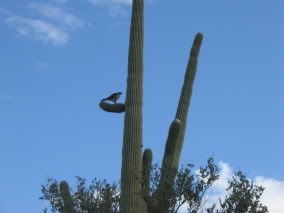 Dead saguaro. That's their innards right there. Weird huh?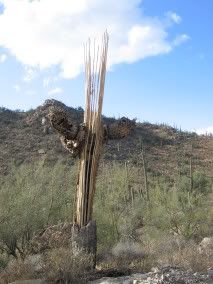 The obligatory postcard shot.