The San Xavier del Bac Mission was built in 1797 and is in the process of being renovated. The inside was incredibly elaborate but I felt funny taking pictures because it's an active church for the Tohono O'odham. This site has some good pictures of the interior.

Mission mid-renovation. It was a very overcast day which is not the norm here.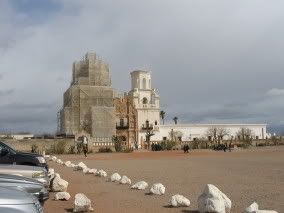 Wall painting in the museum section. I love the little quail at the bottom.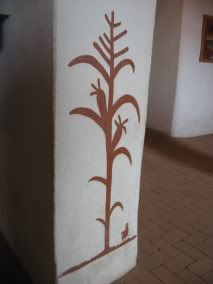 La Virgen de Guadalupe with some of the hundreds of candles lit there.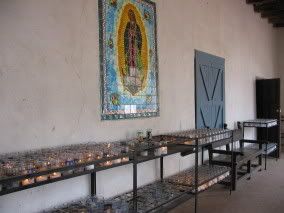 This is a place I'd love to read more about.