The inaugural issue of For the Love of Yarn is up! It's a brand spanking new online knitting and crochet magazine created by Alison. Patterns, free classifieds and me on the advisory board; what more could you ask for? Go check it out. Suggestions, advice, compliments and chocolate all graciously accepted.

Meet Shelley. He's Jacques' cousin. Made from scrap yarn (wool, acrylic and cotton) in one evening. He's cute and he makes a good pin cushion too.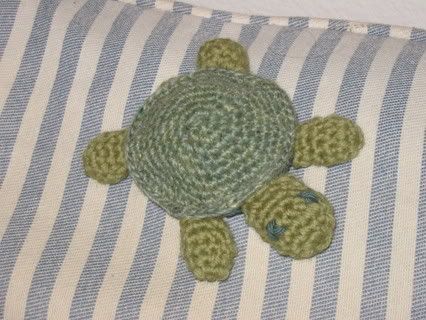 And he's rather camera shy. I don't want to tell you how many shots it took to finally get something decent...

And in work news: I have the ability to disable the entire phone system with just the power of my enormous BRAIN. Two hours of dead silence made for a very quiet front desk experience. Not that I'm complaining.