Hello. My name is Pepe.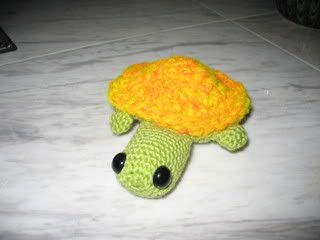 I am a turtle. Or maybe I'm a tortoise. I forget the difference.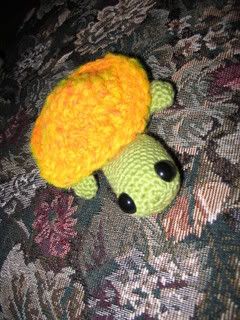 I do not care for this position. I think it makes my butt look big.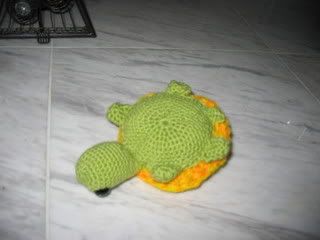 This is my friend, Hearth Cricket. He is supposed to bring luck but I do not believe that.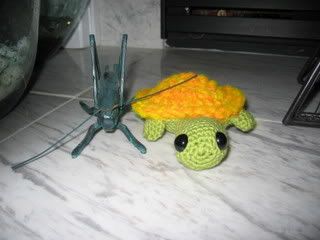 If Hearth Cricket really did bring luck I would not have gotten stuck in this contraption.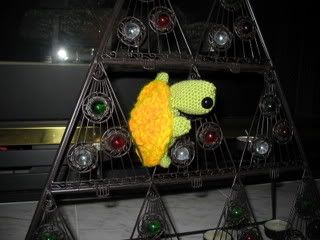 I like to climb trees. Especially trees covered in fake snow.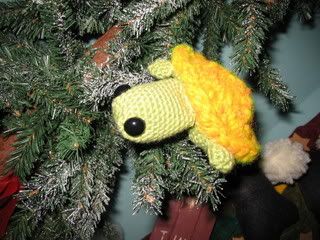 Look at how high up I am! But I am a very brave turtle (or tortoise) and I was not afraid to be that high up.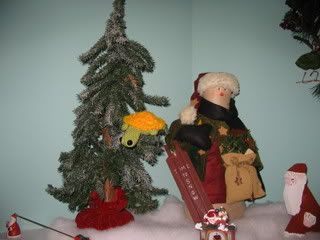 I also like to play Hide-n-Seek with my Santa friends. Can you find me?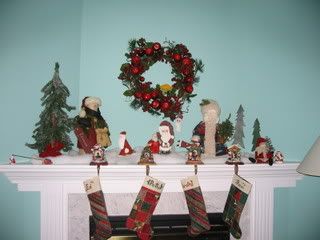 Look closer. Did you find me yet?.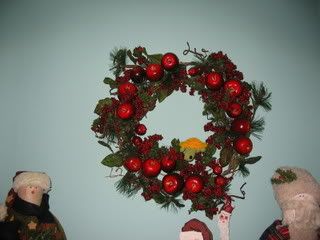 Here I am! You have found me!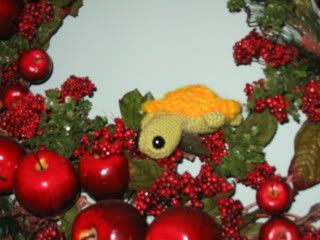 I have another friend. His name is Skiing Santa. He likes to take me skiing all around the house but I do not like to go because he is always singing a silly Christmas carol.
When I was a baby turtle (or tortiose) I lived in Arizona. Then I flew in a plane to Pennsylvania. I got to hide in a bag with tissue paper for 3 days. It was fun to hide.
After the new lady found me, I said "Hola. Mi nombre es Pepe." And the new lady said "That is nice but I do not speak Spanish." So now I talk in English.
I followed the new lady home and now I live in Washington DC. This lady likes plants. There are many plants in my new home. Now I like plants too.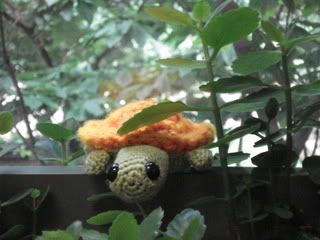 Most of the time, I like to sit at my new lady's desk and help her work. I have made many new friends. Their names are Sumo Guy, Lego King Guy, Smurf with Laptop, Light-Up Piggy and Ms. Rubber Duck. We all like to laugh at the new lady's messy desk.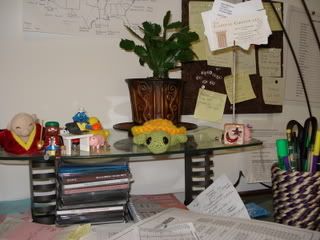 I like my new home. There are many things to read, lots of plants and many new friends. I think I will live here for a long time.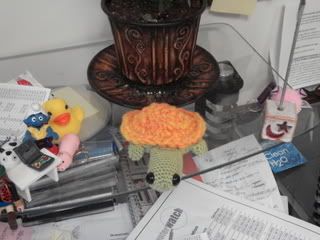 Now I am going to play Hide-n-Seek. Maybe next time I see you, you can play too. Goodbye!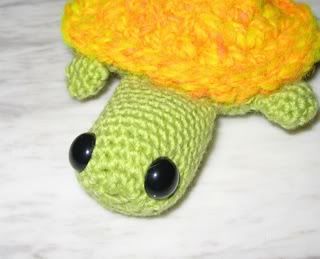 =====================================
LucyLu Press
Chandler, Arizona
Copyright 2007
This is a work of crochet. All turtles (or tortoises) portrayed in this work are created from
yellow and orange handspun wool
and lime green recycled sweater wool. Any resemblance to
this turtle
or
this turtle
is purely intentional.
Acknowledgements
It is only through the talented pattern design skills of
Stephanie
that Pepe exists. And also
Kiki and the girls
and Jess who gave me the drop spindle and fiber. And
Melanie
, for convincing me to buy that pilly green sweater. Any my parents for letting Pepe roam freely amongst the Christmas decorations. And my sister, for continuing to document Pepe's adventures. So basically, Pepe would like to thank everyone he has ever met, heard of or imagined while hiding in a bag with tissue paper. Thank you.