In between job interviews, moving (X2) and reading the aforementioned wack of books, I did manage a to work on a few projects.

Currently, I'm working on some belated birthday presents. Once they are done, I'll start the belated Christmas presents. At this point, I can't divulge any detail on those but I did do some things I can share.

I crocheted a small, black purse for my Mom to showcase a piece of Costa Rican fabric. The bag is made of nylon cord and currently sitting in pieces in PA waiting for my Mom to sew the fabric in place (but my part is done. Yay me.)

I gave up on the recycled silk Einstein Coat idea when I realized the bottom panel alone weighed as much as, if not more than, your average Christmas ham. That means the entire coat would weigh as much as the whole Christmas dinner and I'd be unable to walk properly while wearing it. So, ripriprip it went and suddenly I had a large amount of recycled silk and a sister who just returned from a trip to Nepal. It seems fortuitous, so I made this for her.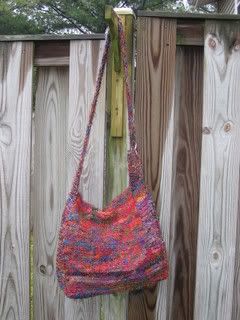 It's modeled on the messenger bag from
Stitch and Bitch Nation
but the main part of the bag is crochet and the strap is knit.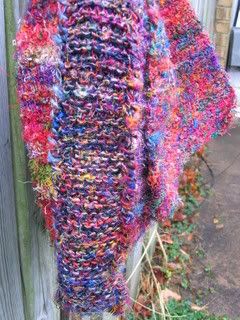 Currently, the strap is adjustable with the two rings but there is a major stretching issue so it will be sewn in place. And please be sure to notice the husset (aka handle-gusset, TM Jess).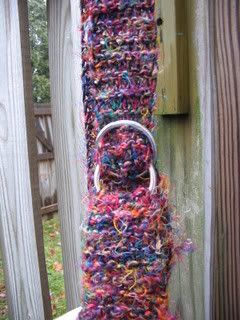 The next project was born of necessity.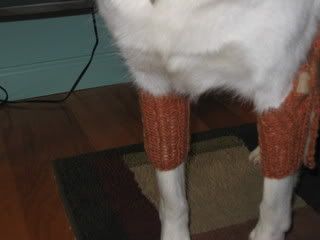 Lucy loves to lounge, so much so she was making bald patches on her elbows.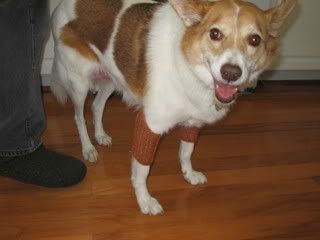 So a little Karaoke, one strip of Velcro and a shoulder-length i-cord later..it's doggie knee-pads. Dad chose the color - opting for subtlety instead of a fashion color like the hot pink I was leaning towards.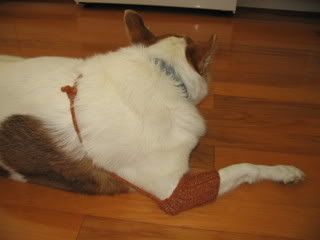 Lucy isn't thrilled with the machinations needed to get these in place but once they're on she's surprisingly nonchalant about them.
Also, three quarters of my immediate family celebrated birthdays in October. Note the awesome autumn tree on the cake.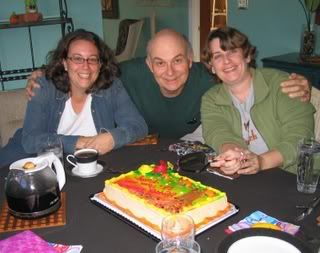 And I did read another book since I last posted:
90.
Blind Eye: The Terrifying Story of a Doctor Who Got Away with Murder
- James B. Stewart. My new position falls under the supervision of the medical staff office which does all the
credentialing
for the hospital's
doctors
. This book is about a
medical resident
who was able to move from hospital to hospital, killing patients all the while, because there was no national system in place to record disciplinary actions, terminations and legal actions. There's a system in place now and that what the credentialing deals with. This book is almost required reading when joining the department.